My first published story was the comic-strip "E+" (1992, script and pencils), for the Swedish magazine SVENSKA SERIER.
I have since published several novels, illustrated children's books and short stories.
My fiction has been published in Sweden, the UK, the U.S. and China.
I have also written a radio script, "Magiens Arv"(="Heirs To The Magic"), broadcast on Norwegian public radio in 2009.
---
Novels & short fiction collections available on Amazon:
---
---
Novels and books available in Swedish from publisher Saga Egmont:
---
Novels available from Swedish publisher TiraTiger Förlag: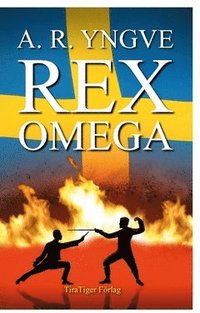 ---
Short fiction released by Swedish publisher Affront:
---
Other short fiction available elsewhere: